At Resolve HR, we believe that effective change is a long-term goal, not a short-term solution. Our goal is to assist leaders in creating an organisation that readily adapts and responds to change and succeeds in today's business environment.
Major changes and minor changes are a fact of life for organisations and individuals. Most of us are more afraid of change than we would like to admit – even to ourselves. Our consultants will help you rise to the business challenges change can bring, manage difficult situations and help everyone through the ups and downs of the transition process. We deliver effective coaching and change solutions.
We are working with many clients, some experiencing 'growing pains' as their business expands and develops, others who are rationalising and refocusing. We coach executives to 'let go' and learn to delegate. We then work with their managers to help them adapt to take increased ownership and responsibility for the success of the company.
You may be restructuring or relocating the company, changing the direction of the business, seeking new markets, putting in new processes, systems or methods of working or changing staff bonus or benefits.
At Resolve HR, we have extensive experience in helping people, at all levels in the organisation manage and cope with change with a postive and action centered attitude.
Change management case studies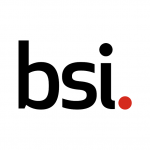 Resolve's lead associate Rosemary Martin acted as Human Resources Project Manager for the relocation of 750 jobs from across Great Britain for BSI to a prestige site in London. There was considerable resistance to the project and many people did not want to relocate – including a lot of managers. She ran managing change sessions, followed by one-to-one coaching sessions for managers and staff. This helped people come to terms with the change, make life-changing decisions and move forward positively, some to relocate, some to take redundancy. The project also included outplacement and career coaching, recruitment and induction training at the new site.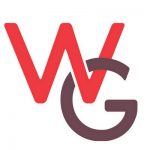 Rosemary led, project managed and carried out the human resources aspects of the redundancy of approximately 50 employees at a Care and Nursing Home. The home has now closed due to the long term lack of viability of the premises. She did this by helping ensure fair employment law policies and practices; assisting understanding of the change transition process and career coaching. The project came to a successful conclusion without conflict; employees accepted the situation and have now found satisfactory alternative employment.
The Wimbledon Guild
Wealth Warning!
Did you know? Unfair dismissal claims can lead to awards in excess of £80k and there is now the risk of extra fines on top!
The employer can be held liable for discriminatory acts of their employees and discrimination awards can be unlimited.
Legislation changes regularly, implementing best practice will increase motivation, productivity, the credibility of your business and reduce the risk of disputes and employment tribunals.
Is your knowledge up-to-date?  Contact us with any concerns.
Employing People
• Recruitment
• Employee Relations
• Employment Law and Policies
• People Management
• Outplacement
Training & Development Courses
• Recruitment and Interviewing Skills
• Handling Discipline and Grievance situations
• Leadership and Management Development
• Managing Performance / Appraisal Skills
• Effective Learning and Evaluation
• Improving your Business
Do you want to know more about the Coaching Development programmes we offer? Contact Resolve HR today by email.